A Positive Start is an asset locked Community Interest Company, based in the Scottish Borders, founded on a People First philosophy. We offer Counselling, holistic therapy, and new solutions in training & personal development. Our mission is to support, encourage, and empower people in their lives.
Our counselling service supports and empowers adults of all ages, providing a safe, non-judgmental space to explore thoughts and feelings. Appointments are available both socially distanced face-to-face and online via Zoom's secure platform. The first appointment is a free assessment and an opportunity to decide if the services we provide are what you need. We offer reduced rates for people on low or no incomes on a choose what to pay basis.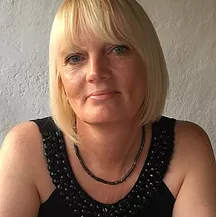 A Positive Start Founder, Deborah J Crozier, is a qualified Counsellor, Holistic Therapist, and Training provider, offering both face-to-face and online appointments. A senior member of the Accredited Counsellors, Coaches, Psychotherapists and Hypnotherapists (ACCPH) and a member of the Complimentary therapists accredited association (CTAA).
Deborah works with individuals, couples, businesses, and organizations and has received additional specialist training in Neuro-Linguistic Programming (NLP) as an accredited Practitioner and Master Practitioner. She has also trained in Ericksonian Hypnotherapy, Emotional Freedom Technique (EFT),  Cognitive Behavioural Therapy (CBT), Trauma Therapy, and Mindfulness. Deborah enjoys continually expanding on her training and development.
An advocate for mental health and abuse prevention, Deborah is a member of the Association of Child Protection Professionals, the charity previously known as BASPCAN, who have been driving improvement in child protection for 40 years, and whose mission is to improve the lives and safety of children by working with those in the sector to provide research, representation, training, and support.
A Positive Start CIC are members of the National Rural Mental Health Forum, Scottish Borders Social Enterprise Chamber, Social Enterprise Scotland and Social Enterprise UK.  Active members of the Mental Health Voices initiative and proud sponsors of Abuse Talk Online, a digital community for victims of domestic abuse.
Deborah, an abuse survivor herself, has created a series of lived experience, CPD certified training courses for Instructors, Coaches & Organisations for them to deliver as CPD workshops.
Grooming Behaviours, which is the first in the series of STAND courses, is now available online in our Training section. The course offers insight into behaviours that can lead to manipulation, exploitation, coercive control, and/or abuse of both adults and children. STAND is a toolkit for prevention.
Judith is a Drawing & Talking Therapist & an Associate Practitioner at A Positive Start CIC.
Drawing and Talking is an early intervention self -help therapy which is already used successfully across the UK,
helping young people (16+) with underlying emotional difficulties or who have suffered trauma in their lives and is affecting their learning and behavior and therefore, their attainment.
Judith, 33 years an Art Teacher, is passionate about Art & Art therapy and is committed to helping young people improve their mental health, self-esteem & sense of well-being.
Drawing and Talking Therapy works by encouraging each side of the brain to work together to process difficult or painful memories by combining drawing (a right-brained activity) and talking (a left-brained activity).
Painful emotional memories are stored in visual form on the right-hand side of the brain and can be expressed in symbolic form in a young person's drawings.
By talking about the drawing an internal acceptance process can take place enabling the person to acknowledge the experience is in the past.
​Drawing and Talking gives the individual a feeling of control over events, building their confidence which leads to increased motivation and self-esteem.
Judith also provides socially distanced One-to-One art sessions and group and family sessions.
You can book a free initial socially distanced appointment online to discuss your requirements with Judith.
Phil is a professional Life-Coach & Training Instructor. Author of Foundations of Freedom, an online course that is currently being updated due to Covid. A motivating and inspirational course, written and developed by Phil, will be available in our Training section, from March 2021.
Phil's energy, enthusiasm and creativity knows no bounds, as witnessed by his students. Making the move to rural Scotland in 2018, Phil is a keen gardener, and an associate practitioner at A Positive Start CIC.
Meet our Board Members

and Our Associates

Our Memberships ACCPH, CPD, CCTA, SEUK, SBSEC, SES, NRMHF, AoCCP, BPS
---
Book an Appointment